Welcome to Pavlos Zenonos General Motors
NEW & USED VANS & TRUCKS
SALES AND RENTALS
Ελληνικά 

Pavlos Zenonos General Motors Ltd was founded in 1982 by the current Managing Director Pavlos Zenonos. The company began and flourished as a small truck dealership but grew and expanded rapidly as it turned to be a key contributor to the automotive business in Cyprus. Today, we are proud to be the largest truck, lorry, van, car and machinery dealing company in the country with Pan-European reputation.
Customer satisfaction is our priority and we have long proven to be the leaders in the area.

Authorized Dealers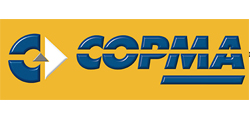 Used trucks and vans for sale or rent Cyprus, Limassol, Nicosia, Larnaca, Paphos
Downloads: COPMA company | Truck Loaders

Latest news
Cyprus Police launch campaign to fight car accidents. Police conducted...

Cyprus to get EU regulation driver's licences. Plastic driver's licences...